A friend of mine asked is I would do ribs for her sons grad party. I added the beans for a bonus.
About to get dressed up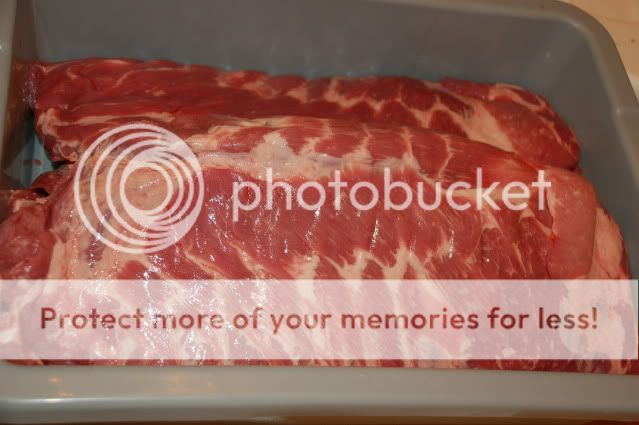 Getting there
Yummy
I didn't get any pictures of the slices or the beans. The beans were my creation. I added brownsugar and my rub to it. Then some sweet sauteed onions and rib trimmings. Smoked for 4 hours with Hickory and a kiss of cherry. I kissed the ribs again with rub when going into the foil pans.
Everyone was happy with the results.
Thanks for looking.