I've been wanting to try some bacon again for quite some time now, since the first try was a horrible creasote disaster! (back when I was a newbie). Bearcarver has been a great help to me, for this I say THANKYOU!!!
I followed his bacon thread and pm'd him for some advice and he was most gracious! Now........
ON WITH THE SHOW!!!!
I saved aside a nice belly from the last order we got in at work. Cut it into 3 pieces and measured out the proper amount of Tender Quick and brownsugar per Bearcarvers recipie. Rubbed it into the pieces then vacum packed  them for the cureing time.
The first piece I sprinkled granulated onion garlic and coarse black pepper on both sides.

the 2nd piece(on the left) is left plain .  The 3rd piece is sprinkled with granulated garlic and Luzziane cajun seasoning.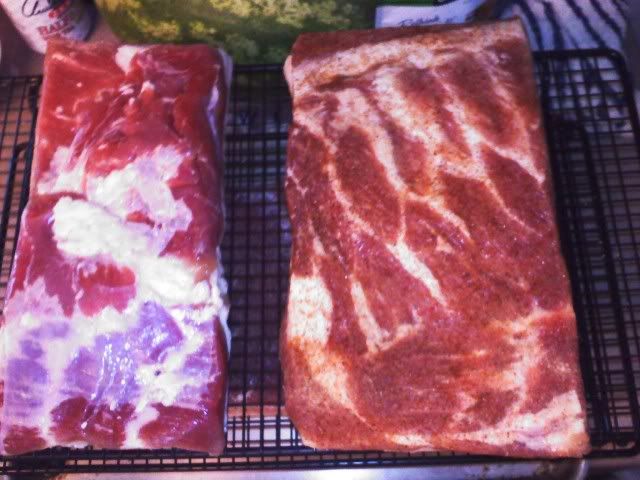 plain #2 and #3 in the background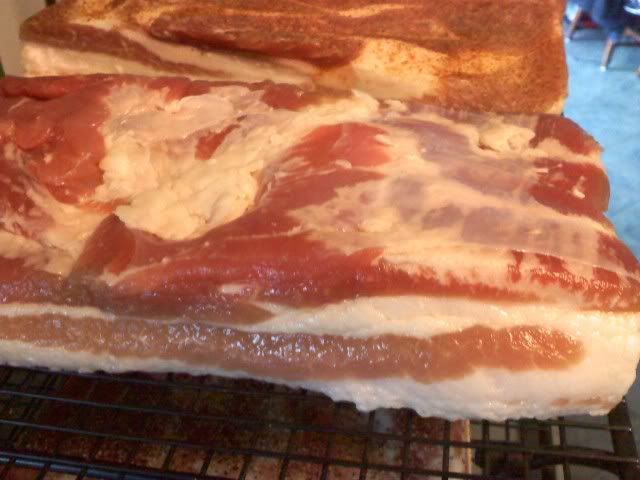 Stacked on the drying racks for the overnight in the garage fridge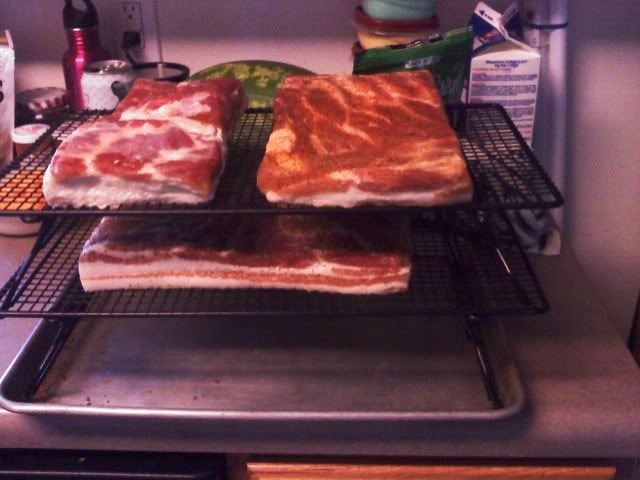 Its Morning and gettin things going....loaded in the Ol'Doughnut box Verticle smoker.

I am using a prototype A-maze-n Pellet Smoker that Todd made for me at my request since i was looking for more volume of smoke to fill this big verticle smoker without losing soo much burn time.

Lighting half the unit with a mapp gass torch turned way down.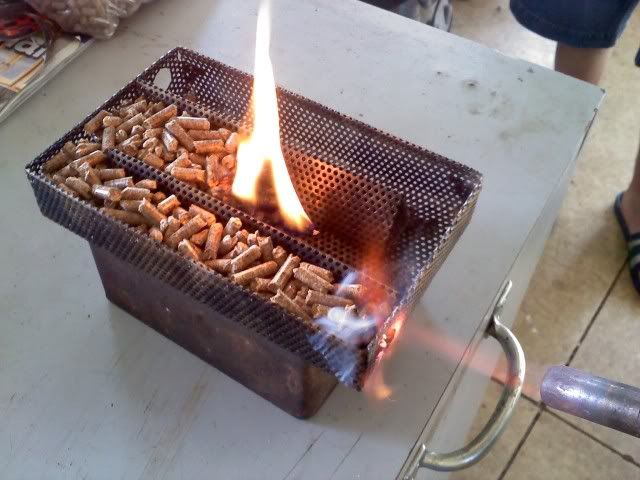 after the pellets get burning they settle down to form a nice little bed of small coals

Well Shoot I thought I got a good pic of the AMNPS puttin out some nice strands of TBS....Sorry.
Anywho!...here is what my bacon looks like after 12 hours of smoking.... 

 #2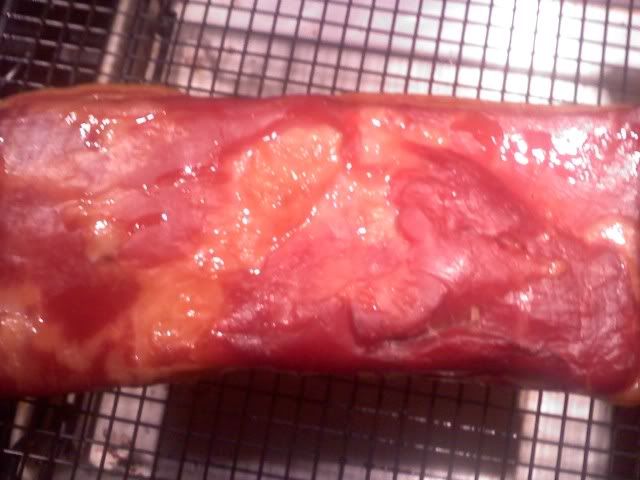 Now they go into the garage fridge again overnight to cool down firm up and wait for me to take them to work tomarrow to be sliced. 
Thanks for watching
SOB-QTV
Thanks Again BEAR!!