The brisket was great. Tender, juicy, no complaints at all. Amy's (my wife) choir had their last concert tonight, so we had the family over for a little Sunday dinner...

Being from KC, everybody seems to favor KC style sauce, so, just to mix things up, I made up some different BBQ sauces from the different regions...KC style sweet sauce, South Carolina Mustard based sauce, Memphis style spicy and sweet sauce, Alabama style white sauce and some East NC style vinegar sauce.  All the sauces went over well except the vinegar sauce.  It really needed some more time for the flavors to 'meld'.  Oh well, win some, lose some.

pulled brisket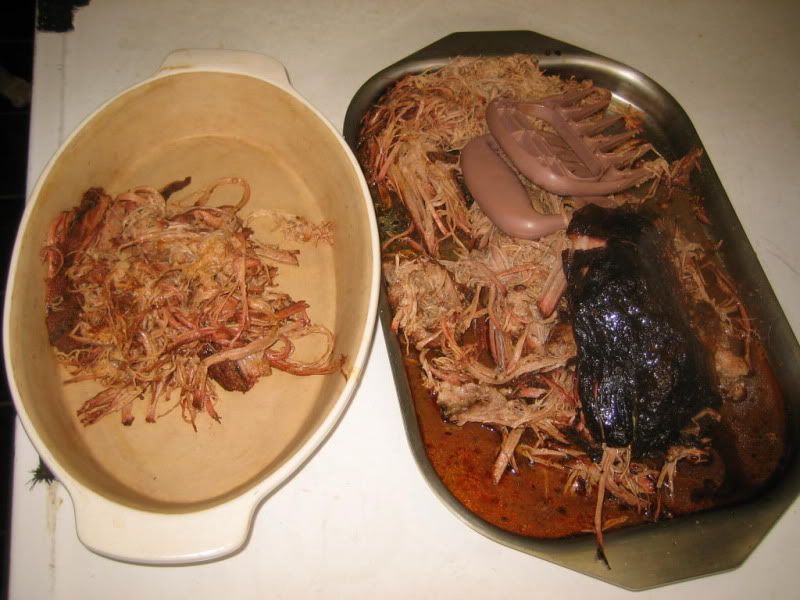 in the bigger foil packs is campfire tators, potatoes, onion, herbs and spices. The four smaller foil packs in a vidalia onion, cored out with 1 bullion cube and TBS of butter...they were delicious. I highly recommend giving them a try.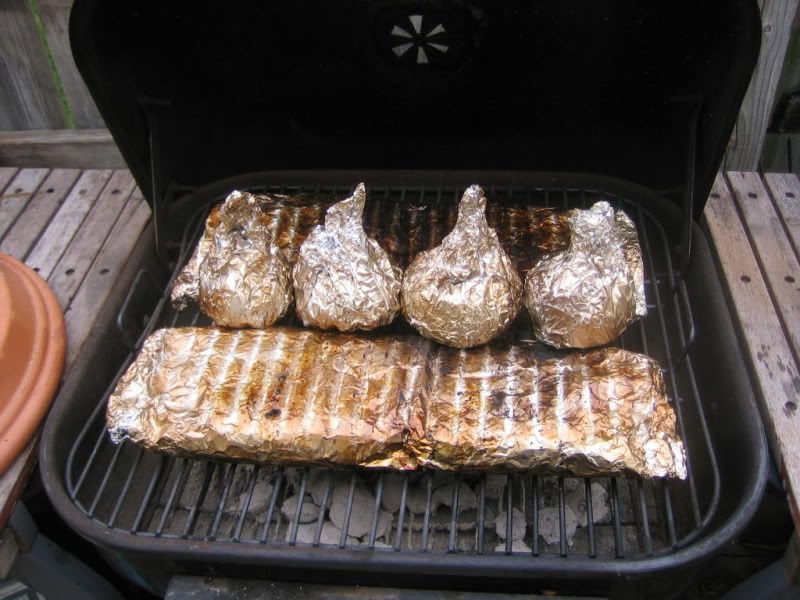 For desert...smoked cherry pie baby...yeah.