So its time to start the push for selling Brats or grilling sausages at work. Here is what was left of  a batch of Beef Bacon Cheeseburger Brats....the left over that doesnt get pushed out of the stuffer. I spread it out in a tray covered with some wrapping film. Nice and even.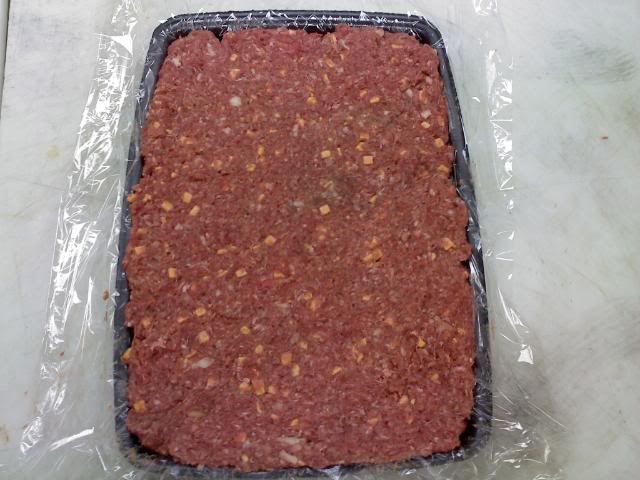 Then I decided to really push the envelope... Does anyone remember the Frankenstuff Hotdogs?  I think they were made by hormel at one time...that was my inspiration for this. Here is a 13 oz chub of chili topping...mmmmmgood stuff...much better than that stuff from a can.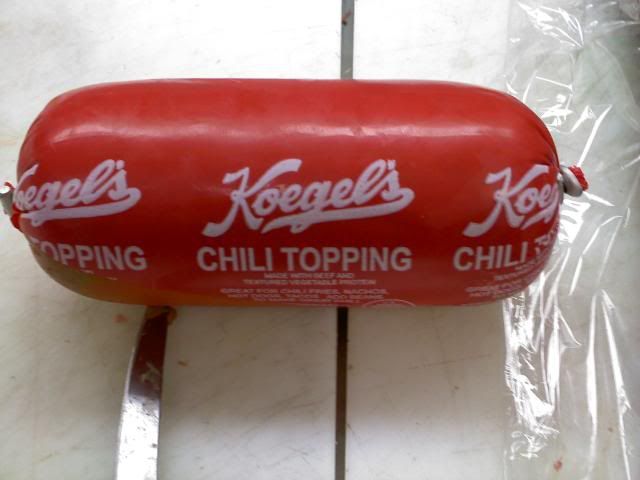 All wrapped up and awaiting a sunday smoke...And if you are watching Craig( my brother ) stop over for a taste sunday eve.

Well thats all for now.....Untill Sunday!!!
thanks for watching...
SOB-QTV