So I am on vacation this week...gettin some honey-do list done... and I decided to take a break from that to go walleye fishin with a buddy at a local river.The run is starting a little early this year so there isnt alot of fish up the river yet. I came home with 1 nice male. I filleted it up an soaked it in italian dressing to throw it on the charcoal UDS grill. It was yummy. Sorry I didnt get any pics of the finished fillets but the family was hungry!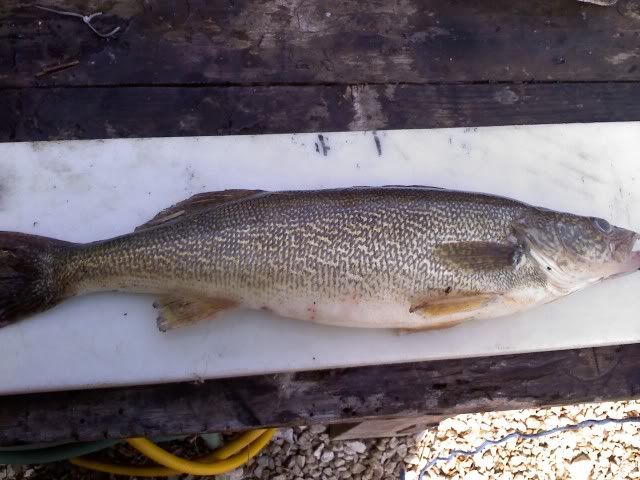 Anyways.... on to the real good news.  Since I was in town I decided to stop at the salvage yard to see if they had any tanks....
Here is what followed me home....

I think it is  a 120 gal tank. I'm not sure. It is 4 feet long from cap to cap but I havent measured the diameter yet. This is Just what I was lookin for to make my backyard Charcoal grill!  I've got so many ideas rattling around in my head right now
... but I have to wait on this till I get my gatorade smoker done first.AAAARRRRGGHH!!!
   I need to take more vacations so I can get all these ideas done!
Wish me luck!
SOB