When people drink lots of beer ,get too drunk and put strange colored things in thier mouths!!
Yep its time for GREEN CORNEDBEEF SAUSAGE!!!
At work for the past several years I have made these green little beauties and shocked, disgusted, and suprised alot of our customers!!! We take some coarse ground CB and mix it with a batch of basic country style sausage and then stuff it into a hog casing. OH YEAH...and we ad some green food coloring! Sure causes a alot of customer interaction!
Here's some pics of the process...Enjoy!

Cuttin the corned beef up for grinding



Hobart grinder in action



1/4" coarse plate



Mixa Mixa Mixa!!



Heres the beast... a water press sausage stuffer!! 75 pounds at a time with this bad boy!
Yeah I know you all have stuffer envy right now!!
Its good to be the king!!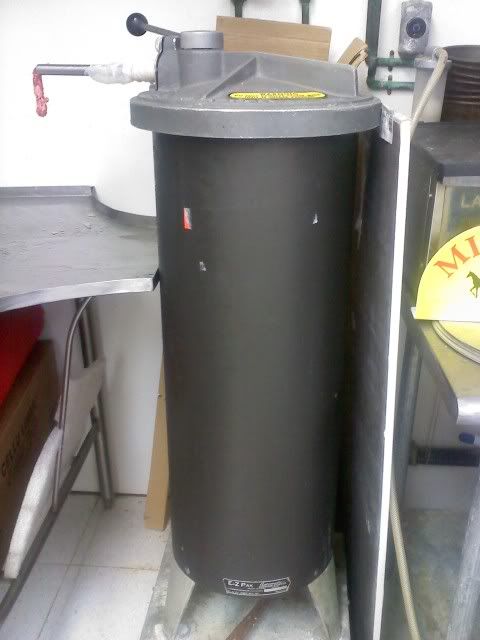 Opps got a little dangle going on here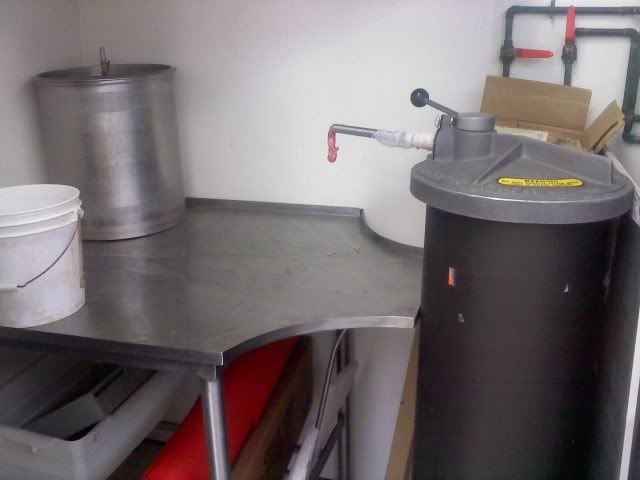 And heres a pic of the stuffed cornedbeef and pork...without the green added. We decided to make a batch w/o it so we could offer some to those people that always say, "I would buy some if it wasn't green!" HA No excuses now!



All linked up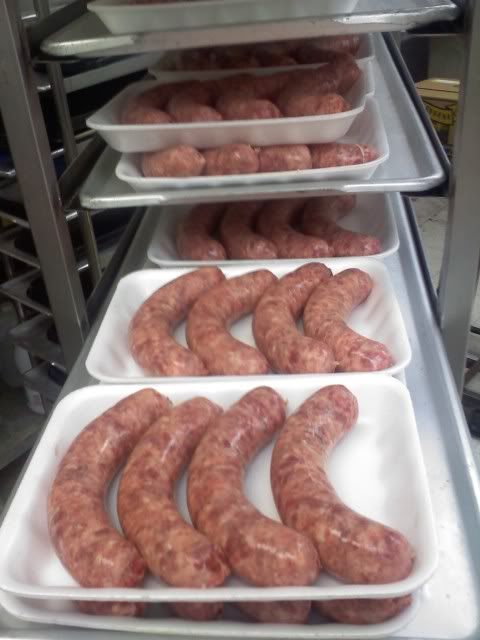 And ready for wrapping



NOW!! On to the Greenies!
We start with the same mix



Then add some food coloring mixed with some water to help it spread evenly throughout the batch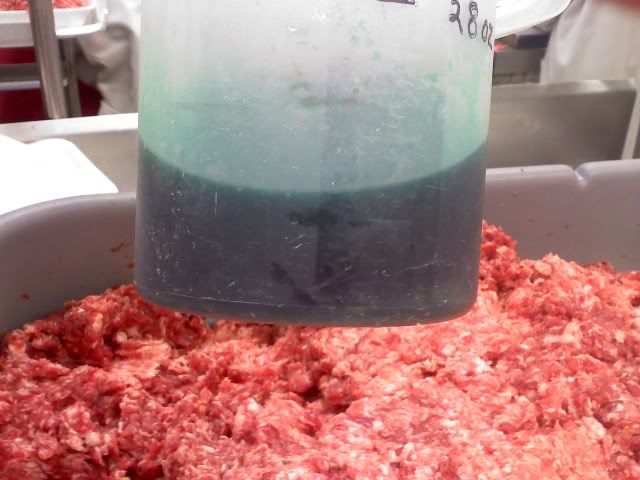 WHOA!


BAZINGA!!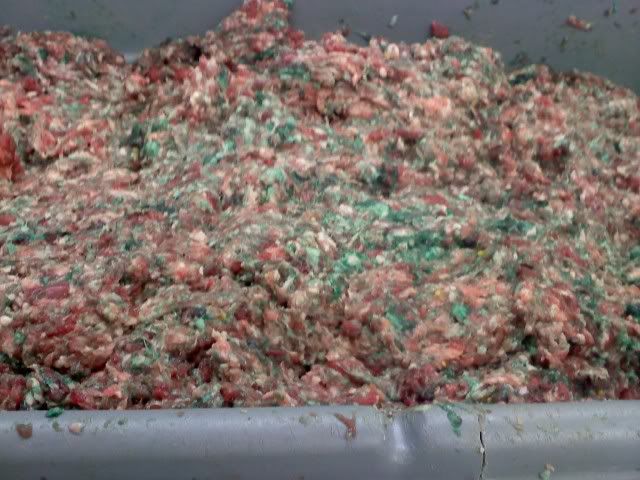 All ready for the beast!