Hey SMF!  Been a while.  Finally had a break in the weather, so I smoked me up some brisky this last weekend.
The weather here in Western Colorado has been absolutely beautiful two weekends in a row. Bassman took advantage of that last weekend and smoked "us" up four pork butts... So I thought I would return the favor and smoke "us" up a package of dinos and a brisket I cut out last fall.

Been a while since I've done a brisket.

Going pretty simple on both, a good slather of italian dressing this morning, then some Canadian Steak on the brisket, and Canadian and some Salt Lick rub on the dinos.

Got'em pluggen along at 235 cuz I can with oak and hickory and will be pulling the bones around lunch time and the brisket later on for slicing - sammies and some french dip.

Seasoned and slathered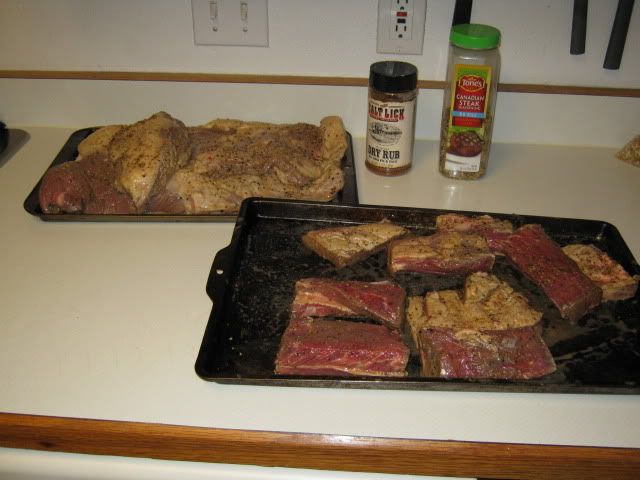 In the smoker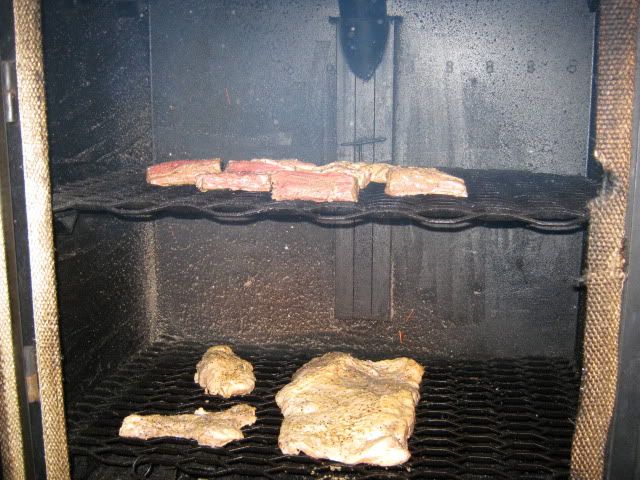 Close up at the 1 hour mark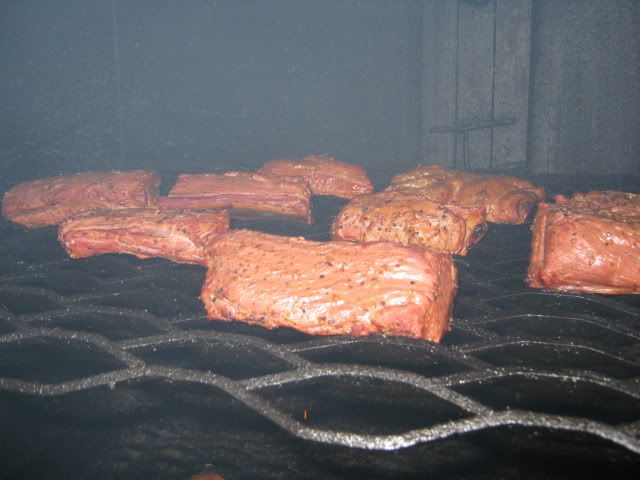 Ribs at the 4 hour mark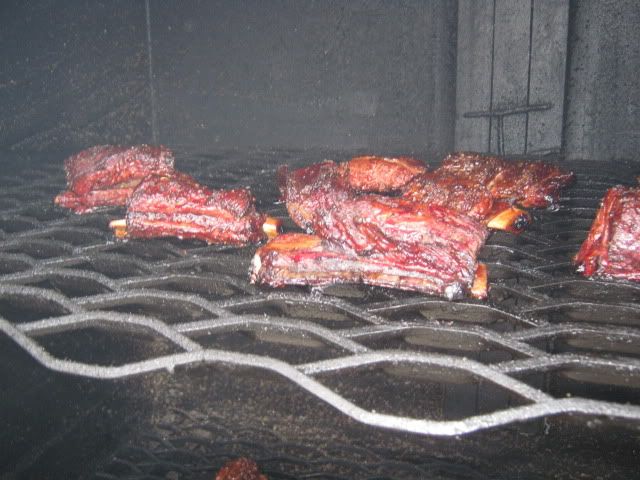 Panned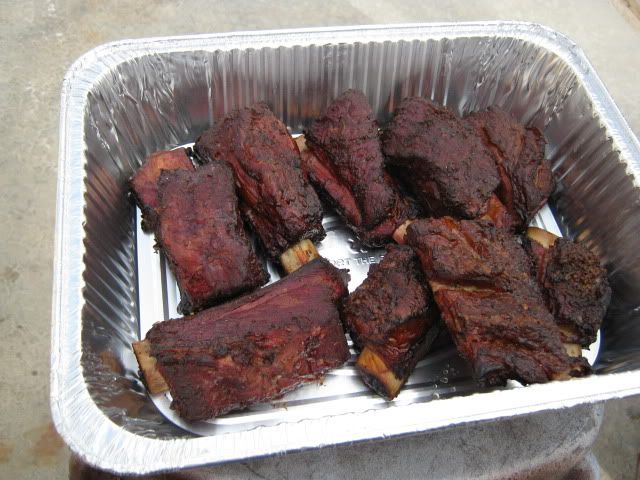 Brisky at the 4 hour mark




Rib just about to go in my belly!!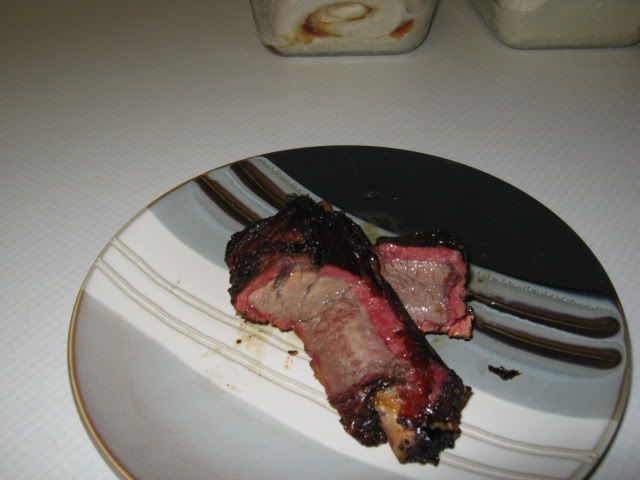 Here is the final shot before she rested for slicing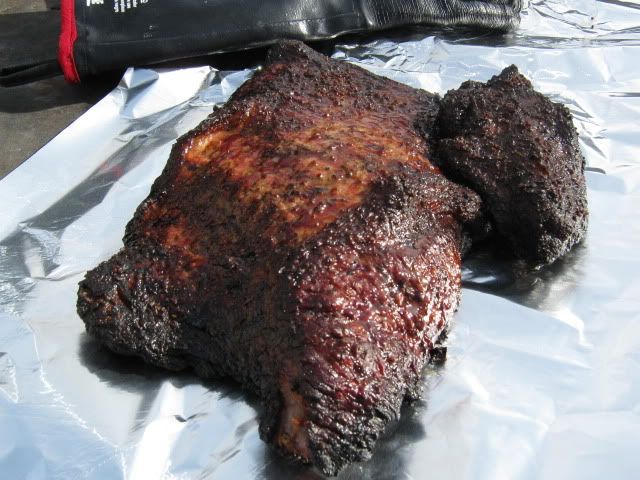 Well, I went to slicing my brisky and couldn't help myself - this turned out pretty good, so I'm sharing.
What we started with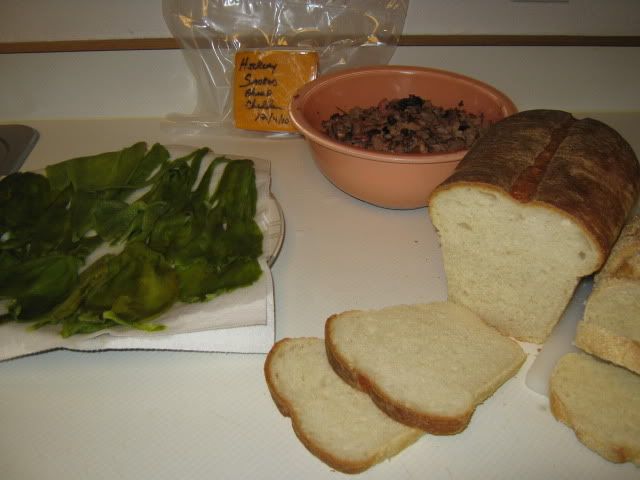 And my dinner - chopped brisket, smoked sharp cheddar, green chili sammie with some right out the can chicken noodle!
Thanks for checking out my post.
Tracey