Anyone with a sweet tooth? I made two batches of almond toffee today. Always goes good around the holidays. I didn't show start to finish since I had my hands full.
In the pan to cool.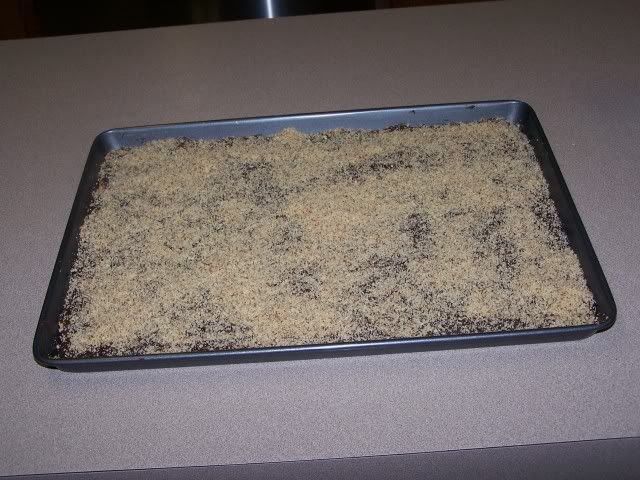 Broken into pieces and ready to eat.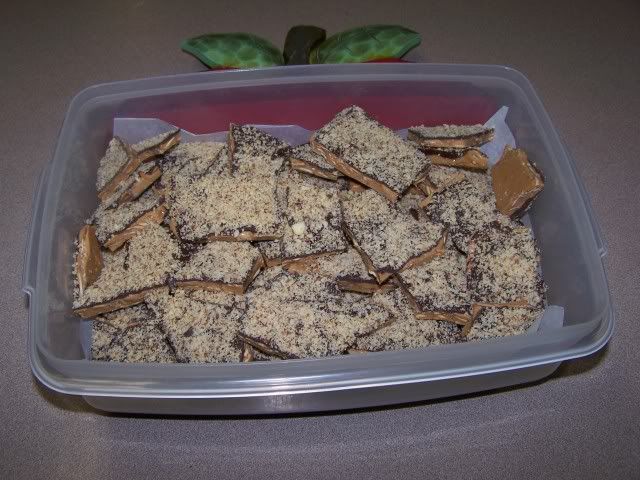 Almond Toffee
2 cups real butter
2 cups sugar
2 cups sliced almonds
6 Tbsp water
2 Tbsp corn syrup
½ tsp vanilla
Chocolate for coating.
Melt butter, add sugar, blend in almonds, water, syrup and vanilla. Cook to 300 degrees.
Spread in buttered cookie sheet (large). When cooled, wipe top with paper towel to remove butter. Melt chocolate and spread over top. I sprinkle ground almonds over top of chocolate (whirled in food processor). Break in pieces.
Thanks for looking at my candy project.
__________________