Thanksgiving weekend marks a long standing family butchering tradition.  Figured I would show as much of this from start to finish as I could.  We slaughtered and butchered two hogs this year along with two beef.  These are big gals.. 650 - 700# 2 year old sows. Doesn't get much fresher than this.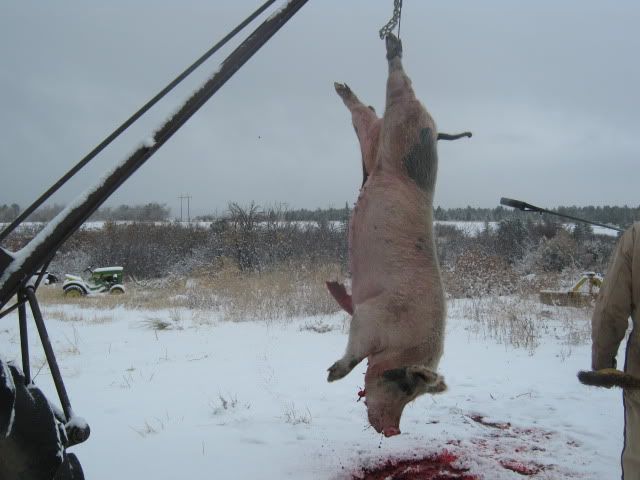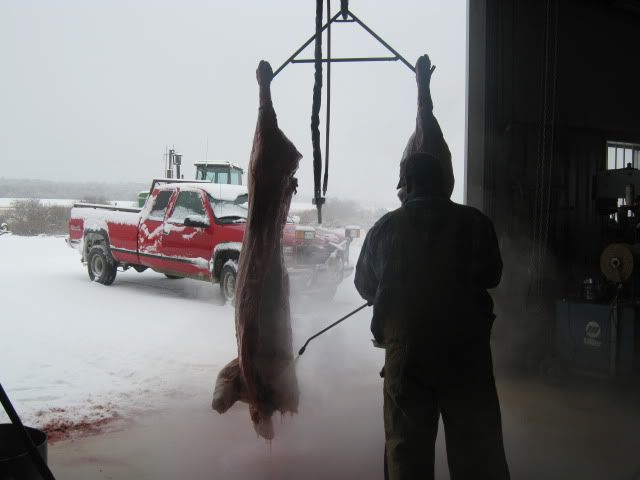 Ate some turkey on Thursday, then started chopping hogs on Friday.  Bottom left are the spares I peeled out for lunch.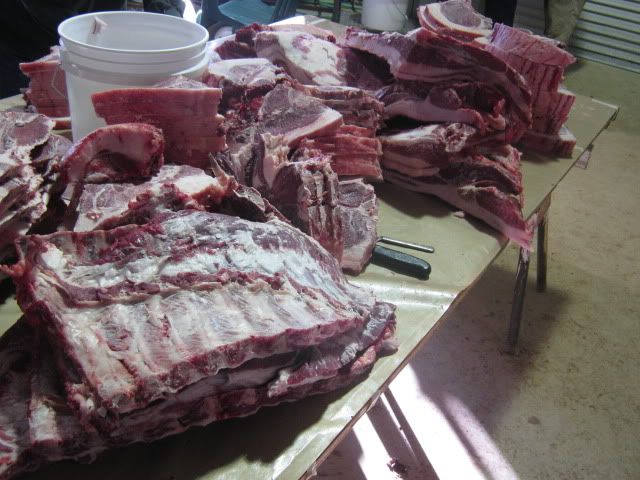 Fresh Ribs...wooo damn!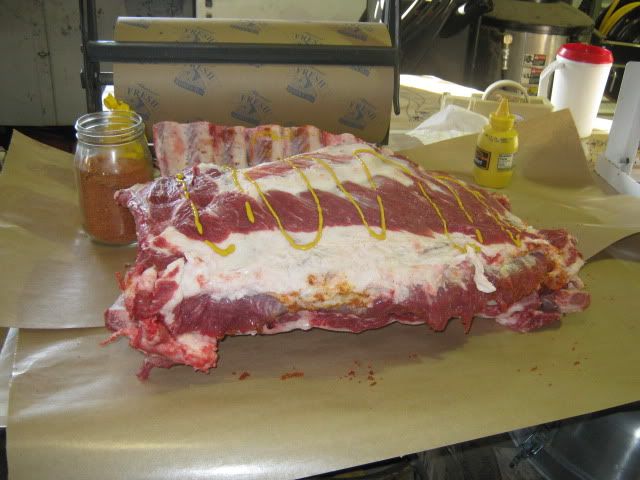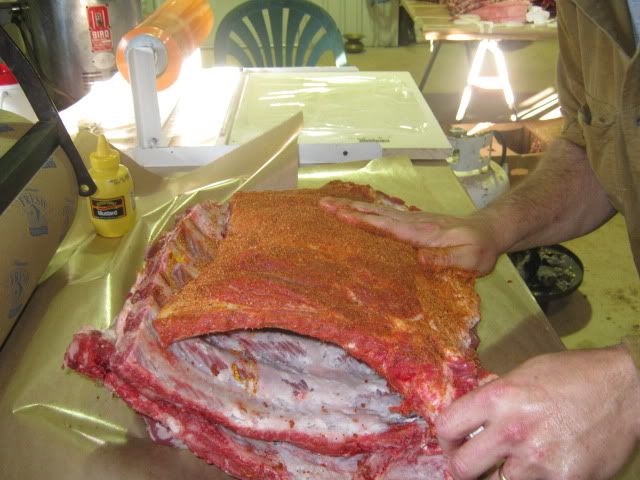 Pig bones and gator tail in my bro's big azz smoker.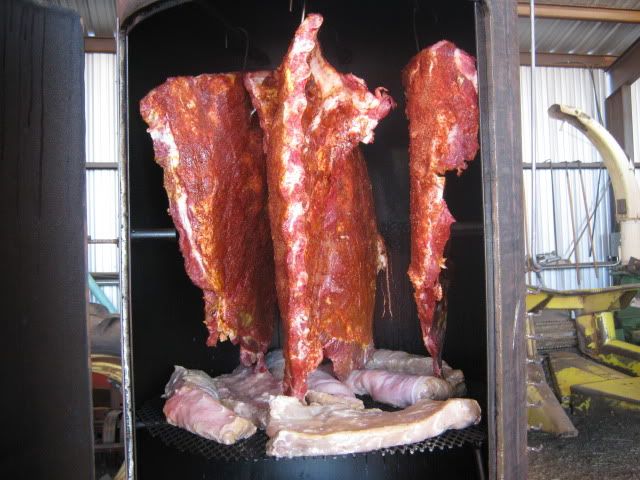 Thought why stop there...and snapity quick we built a pinapple hanger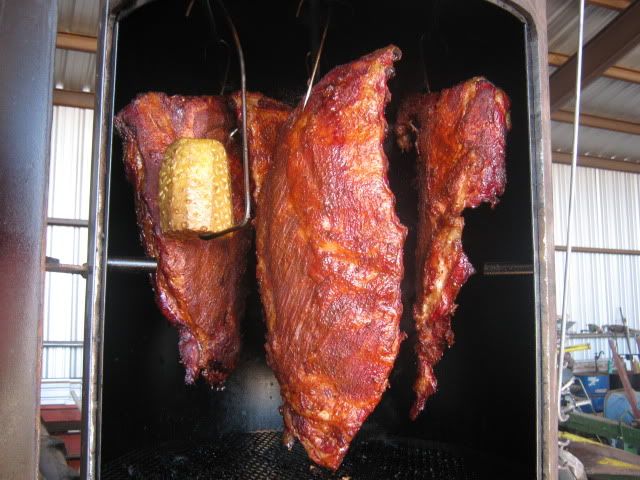 da MAN!!



Friday's lunch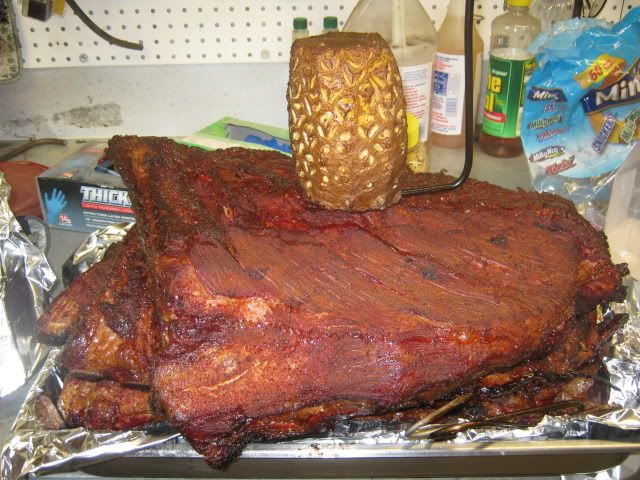 Wrapped up the butchering on Friday by turning out 200#'s of kielbasa which was cold smoked over apple and hickory.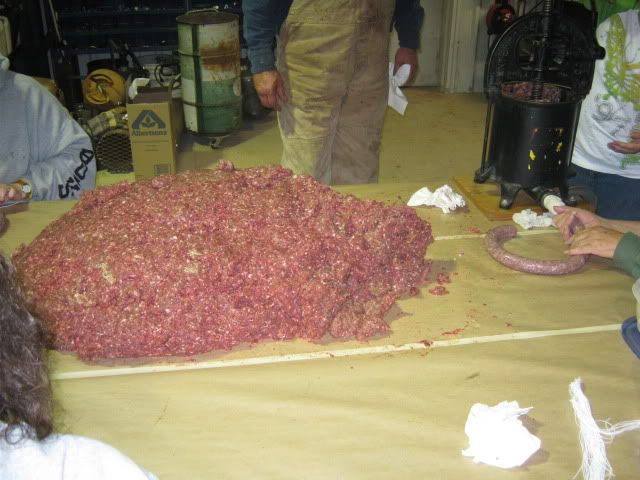 I finished up Sunday by putting 25#'s of pork bellies under a dry cure using Morton's Sugar Cure, black pepper, and garlic powder. In seven to ten days, we should have us some good o'l pig bacon! ... Hope you are reading this B.C.!!




Lotta work.. but worth it IMHO!
Hope every one had a GREAT Thanksgiving.
Thanks for checking out my post.
Tracey