Starting off the day smoking four birds and two hams for the company Thanksgiving potluck. As I looked at the temps outside this morning, I recall it was this event last year that inspired me to insulate o'l WALLE like the Iron Maiden - thanks to BBQ Engineer for the idea, it makes and unbelievable difference in these temps.
What we're up against.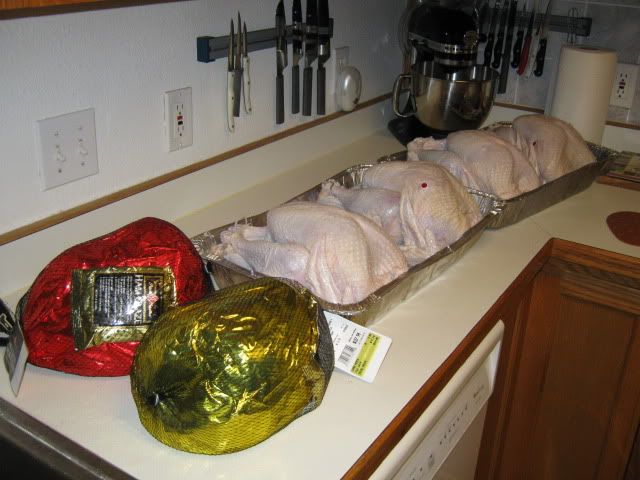 WALLE at 3:30 this morning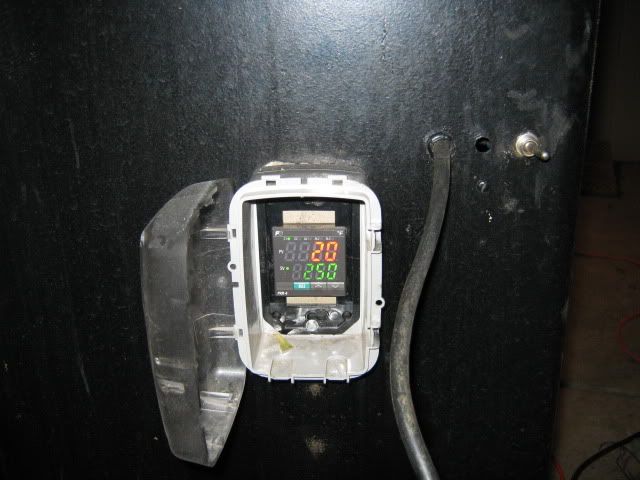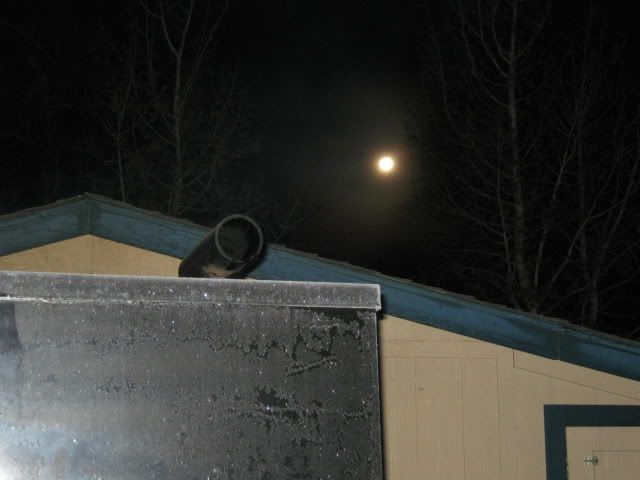 I'm brining for the first time, so I can't wait to try it out. Using a simple solution of 1G water, 1C kosher salt and brown sugar, couple of bay leaves, half of a squeezed orange, shake of onion and garlic salt.
Also added some butter under the skin and injected some as well. Here's my newly found method for not tearing the skin and getting a chunk a o'butter under. Works like a charm!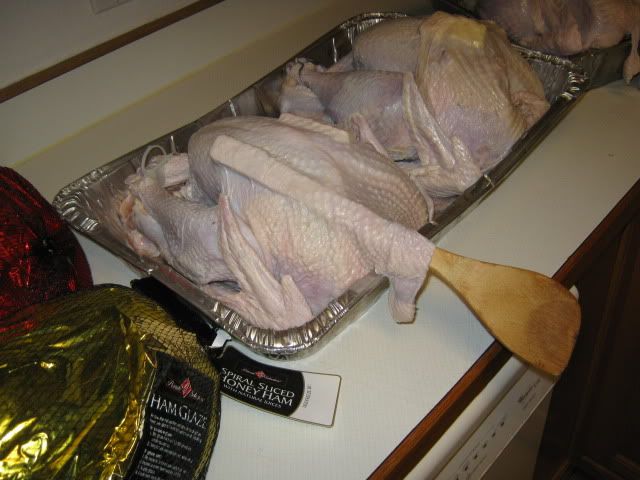 Turkeys seasoned and ready to go.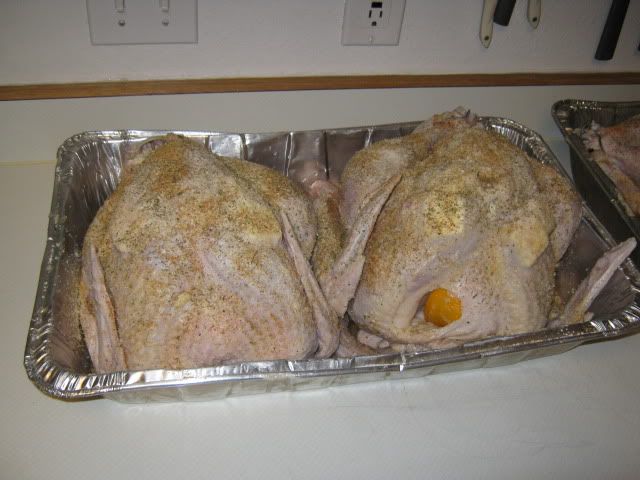 Ham all doctored up with mustard and rub.
And in the smoker with apple and cherry at 4:30.
Off to whip up a batch of Bassman #1. I'll be back with updates.
Thanks for checking out my post!
Tracey