Whoa its been a long time since I made a Qview post! Here goes...
So when I was at work today I was grinding some pork to make sausage for this weeks sale and a craving for a  maple sausage fattie slapped me in the back of the head!
 They will be regular fatties(not stuffed) and smoked with sassafrass wood. Here I am getting my UDS basket ready to go...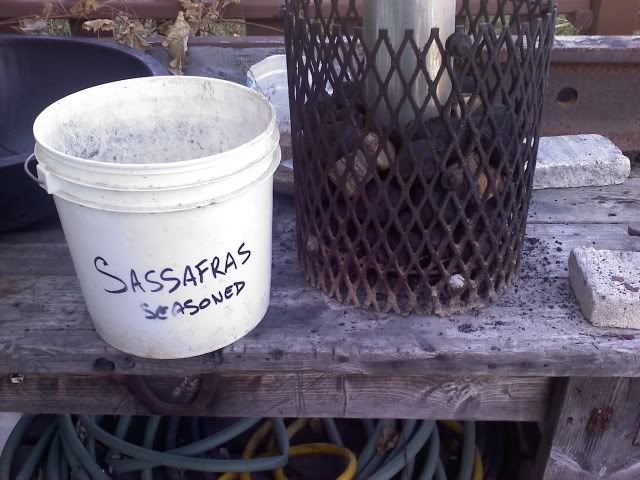 Not much of this batch of sassafrass wood left.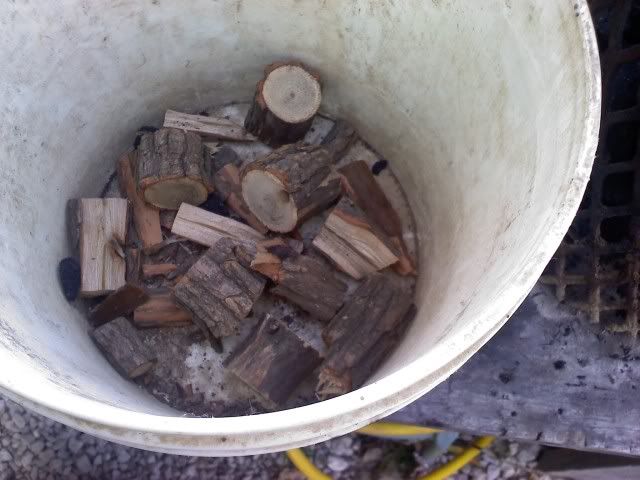 I use the vent pipe to contain the hot coals to the center of the basket. There are a few coals in the bottom an some chunks of wood ...into this I dump 5-10 hot coals then pull the pipe out.
I added the rest of the few chunks of wood to the top and she started smoking right away.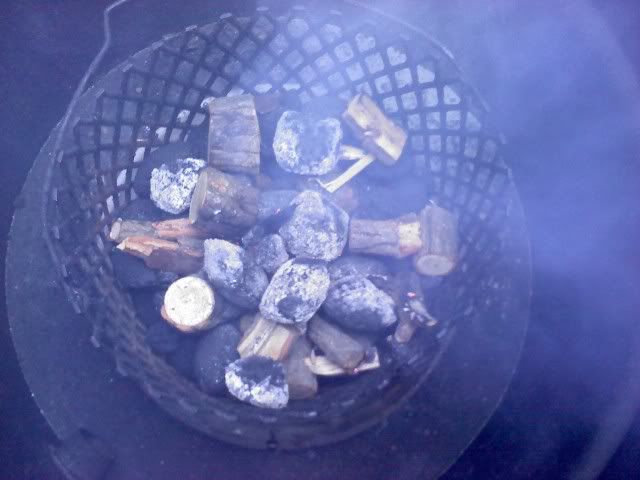 One of the maple fatties is on the left. The one on the right is a country style fattie.
Pay NOOO attention to Squirrley Girls nuts in the center...Those are for another post!

The other 2 maple fatties are  below on the second rack.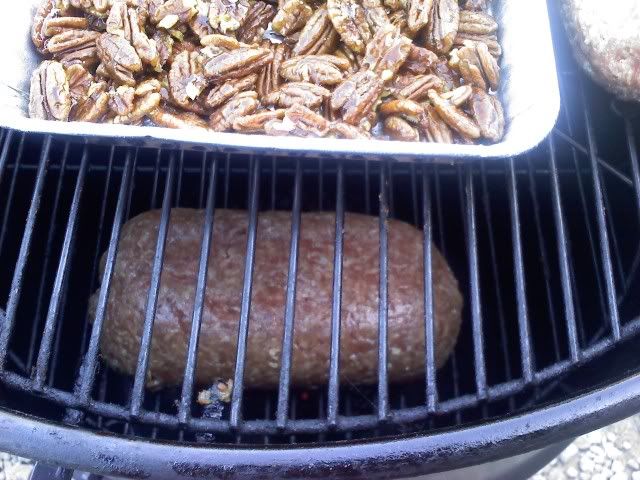 I plan on glazing the maple fatties at the end with some more maple syrup .....mmmmmmmm!
Be back with an update later.
SOB