It's been a while since I've posted anything... just nothing outta the ordinary going on here, regular o'l ribs, shoulders, and such.
If felt this was worthy, so I hope you enjoy it.
My mom grew these punk'ens and gave them to the girls. The biggest one was just shy of 100#'s - could hardly pick it up.
So's I grabbed a beer and the saws-all and we carved us some
Punk'ens!
After I had the tops chopped off, I couldn't believe the size of the seeds. Just couldn't pass up roasting some of them up.
Punk'ens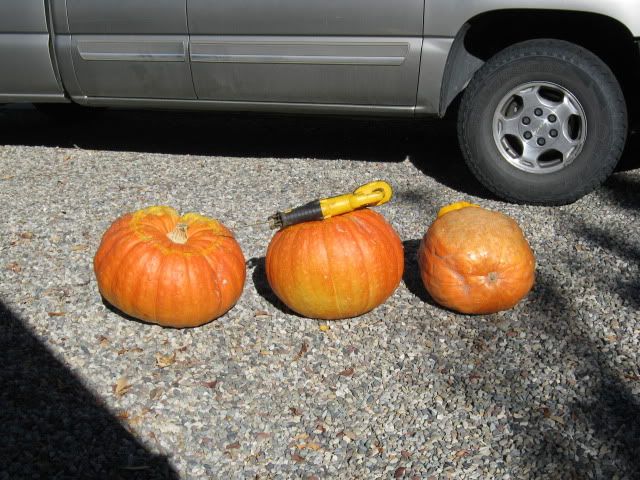 Roasted: I brined them first for a couple of hours in salt water, then dried them at 300 for about an hour. Once good and dry, I tossed them in 1/4 cup of melted butter seasoned with garlic and onion salt, then back in at 150 while Trick-or-Treating for about 2 hours. I thought they turned out good. Should have tried smoking some...but ran outta time and am trying to get ready to hunt elk.
Quarter sized seeds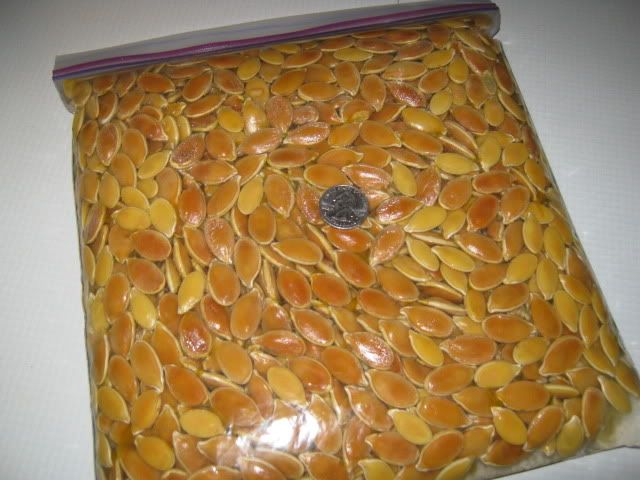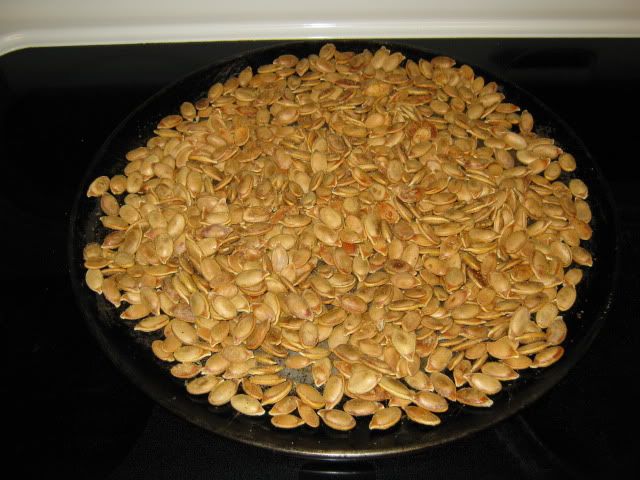 Hope everyone had a safe fun Spook Day!
Tracey